When people usually take up a yoga teacher training program, they have mixed feelings about it. Becoming a yoga instructor may not be an easy road, but it surely is fulfilling. After truly understanding the essence of yoga along with its benefits, many people choose to take it up as a career path to motivate others about yoga.
If you are planning to join yoga teacher training in India, Rishikesh, it will certainly not be a cakewalk. It requires a lot of determination and self-control to master what yoga truly has to offer. It is also different from being a student as the program teaches you the skill of teaching yoga to other candidates. Yoga is not just about the good poses but bringing a balance between the mental and physical aspects of an individual.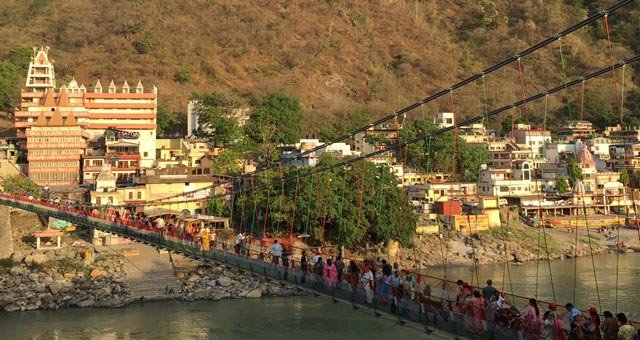 Yoga is a widespread industry all over the world. Yoga has also been commercialized and modified in different forms to suit the requirements of different kinds of people. But yoga teacher training is one of the holistic forms of learning yoga. It is definitely a positive and powerful experience.
Yoga teacher training may sound all fancy, but some key learnings can be taken from it apart from the yoga poses, meditation, and breathing. We are going to discuss some of the factors that yoga training teaches apart from yoga.
Things You Learn During Yoga Teacher Training
Most of the pieces of training incorporate a lot of poses that need to be performed physically. It is no doubt going to be challenging, but the enlightening fact about it is that we get to push our boundaries. We understand that we are stronger than we give ourselves credit for. This can be in terms of mental or physical capacity. Taking up a yoga TTC in Rishikesh has the ability to make us believe in ourselves.
It is astounding to know how incredible the human body is. It was created mainly for protection, and it is equipped with unbelievable abilities to communicate the need of the hour, but only if we listen to it. Yoga teacher training allows us to reach that level of calmness where we get to understand how our body feels and work according to it. This type of awareness is a gift that yoga teacher training can provide.
We get to learn that everything is not about the outcome. Human beings are extremely goal-oriented. We always keep thinking about the next moment than the current situation. By being involved in difficult yoga poses for several hours, we get to learn that the present is the main focus than the far-off future.
Another incredible thing teacher training can help us discover that it is okay to be less. Our culture promotes overachieving and in this competitive streak, we do not get to discover so many aspects of ourselves. Some of us do not even get to live fully. Being truly happy, serene, and calm at the moment with whatever we possess is true wealth.
Teacher training teaches us to work and listen to uncomfortable situations which are very helpful with respect to relationships and job.
Subscribe to Blog via Email