Yoga is extremely exhilarating. And the Awareness of its practice is spreading fast. You'll be amazed at how yoga, which is a form of exercise, can solve so many problems. If you have always been fascinated by yoga, and you want to engage in it actively, then here are a few things that you must know before you get started-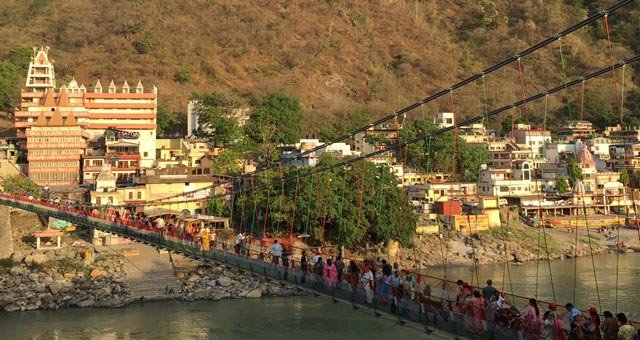 The first thing you need to know is that yoga is about being aware of your body and mind. When you first start yoga, things might seem quite absurd. You might be asked to stand upside down or might be directed to bend in a seemingly impossible manner. And all this could first seem next to impossible. But if you open yourself to learning this beautiful art, you will feel really awesome. All those awkward positions and statures will begin to offer you pleasure. All you need is to invest some time.
Before beginning to do yoga, you must understand that your yoga practice will not yield great results if you don't do it in the right clothes. You won't have to buy anything fancy; clothes that fit you comfortably are sufficient. Your clothes should be loose enough so that you can do any position without feeling restricted, and they should be tight enough to at least cling to your body when you do inversions or other extreme positions.
Before beginning to practice yoga, your stomach should be empty. At least, you should have emptied your bowels. So, after you have had your meal, wait for about four hours and then start your yoga session. Starting off immediately after a meal could cause serious repercussions. Besides, practicing on a full stomach might cause you extreme discomfort.
Yoga is not a routine exercise. So, you will have to treat it differently. For instance, you can't do yoga with your shoes on. Yoga is done barefoot so that you are able to keep yourself grounded. And you won't feel awkward about it because everybody in the yoga class including your instructor will be without their shoes on. Don't forget to keep your mobile phone outside the class or as far from you as possible. After all, an important objective of yoga is to take you off the grid. So, no electronics around, please!
Yoga demands your dedication. You might feel excited to join a yoga class, but after a few sessions, you might feel like quitting. Don't react to such impulsive desires. All you need is some patience, and for some time both yoga and you will embrace each other.
Never make the mistake of comparing yourself to other people in your class. Different people have different flexibilities and their ways of handling a particular pose are different. So, in no way, your steps and poses will look exactly like theirs. Besides, for complete perfection, you will need patience and practice.
Now, that you know everything that one should know before joining a yoga school, you are all set to take the next step i.e. enrolling yourself in a yoga training institute. Although there are many schools that offer yoga training, join Ek Omkar Yoga, which is the best yoga school in Rishikesh, for desired results.
Subscribe to Blog via Email