After four weeks of training and hard work, these amazing people have completed their 200 hours Yoga TTC in Goa and graduated in December 2018! Our students received their Certificates of Completion. They were very disciplined and confident people, and we feel extremely fortunate to have witnessed the same. Now they are ready to move on with more enhanced skills and the more confidence to share their knowledge with the rest of the world. Ek Omkar Yoga wishes them all the best for their future endeavors.
Once again congratulations to all the TTC graduates: Anna Zoria, Susan Rock, Millan Padhiar.
Anna Zoria said
This is for sure the best TTC, which I have!
Our teachers are professional and they know them job. Thanks to all for your teaching , patient and intense practice. Good people, positive vibes. Kitchen staff cook healthy food, we always have a good and tasty meals. I am glad to meet my new friends here, best pure people with good vibes
That place completely perfect, nothing bad to say about.– Anna Zoria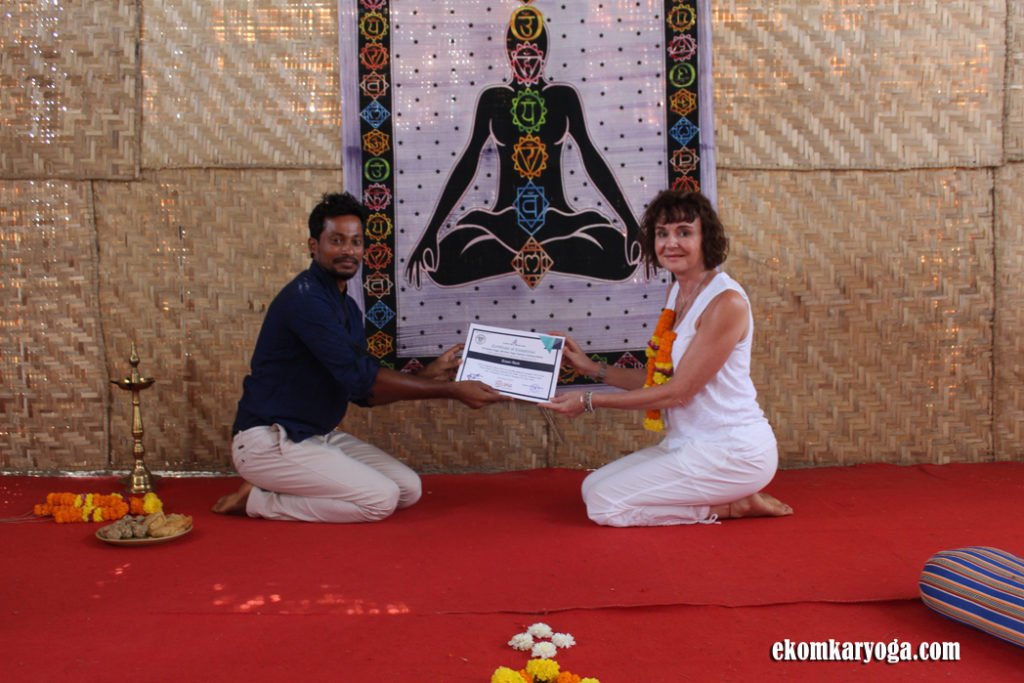 Susan Rock Said
I agree 100% what a wonderful experience with excellent knowledgeable teachers, lovely place to stay and amazing food prepared with love. I'm so happy I chose Ek Omkar to do my TTC and would recommend to anyone. I have learned so much, have met some beautiful people. Thank you to everyone who made it so special.
Millan Padhiar said
I don't think I could have picked a better place to carry out my 200 hour YTTC training. From start to finish the attentiveness from the teachers and staff at Basho's was great. Prashant, Krista and Naren all had a plethora of knowledge to pass down to us and had great energies. I looked forward each day to learning or questioning something. Deepak, Prem and the staff at Basho's were very considerate and involved myself and my classmates in many activities which I will remember very fondly. The food was very, very good; they catered for my allergies without any issues. Some of the best food i've ever had! We all felt like a big family after a couple of days in.
My knowledge of philosophy and yoga has deepened. It is a practise I look forward to deepening in the future. I was fortunate to have a lovely group of course-mates who had a great energy and outlook from the beginning to the end, encouraging one another as the course went on and making the experience very enjoyable.
Thank you and hopefully see you all again in the near future 🙂
Millan Padhiar
Subscribe to Blog via Email